Websites That Work
Getting a website for your business doesn't have to be stressful
In the minds of potential customers, if your business isn't online, it doesn't exist. At GIO, we understand that building a website seems like a huge hassle and expense you may think is out of reach. Think again.
If you're tired of a website that is out of date, out of fresh content and out of style – or tired of not having a website at all – we're here to help.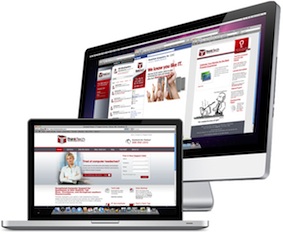 Quality Website Design
Our team will work with you to create a customized, professional website with unlimited pages to tell your company's story.

Compelling Web Copy
Our writers will create tailor-made content that fits your business perfectly.

Updates & Support
Avoid the runaround and enjoy unlimited updates, changes and support requests from our one-stop website shop.

SEO
Our website is optimized with the keywords and locations that drive more visitors to your site, delivering measurable results.

Analytics
We'll send you monthly reports on your website so you can track your success.

Blogging
Start blogging the day your site is launched to let the world know what's going on with your business.

No Hassle, No Headaches
Pay month to month, cancel anytime and get all design, content, updates, hosting and support for one affordable price.
Of course we offer optional add-on services which you can add or remove at any time, including custom rotating banners, logo design and press releases.
Our comprehensive website services provide you with high-end graphic website design, ongoing content management, periodic graphic refreshes and search engine optimization. It's like having an entire professional Web development firm at your fingertips for one affordable monthly fee.
Isn't it about time your business got noticed?